Rustic Basswood Plank, 11-14" Wide x 36"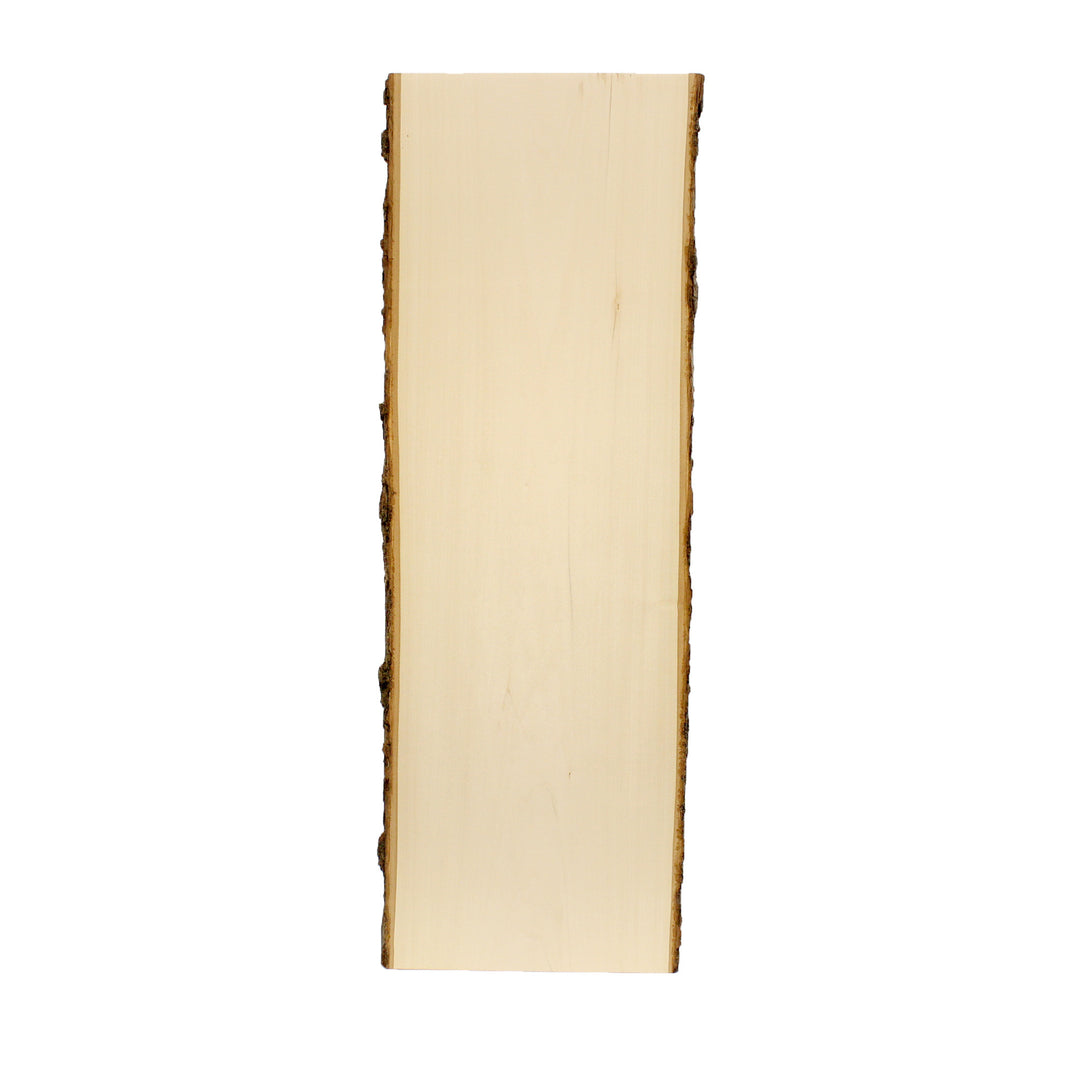 Rustic Basswood Plank, 11-14" Wide x 36"
Regular price
$2999
$29.99
In stock, ready to ship

Inventory on the way
These Rustic Basswood Planks have been selected especially for their unique naturally occurring characteristics such as flecking, mineral streaks, knots, etc. While each plank differs slightly in size and shape, it has its own big personality for truly one-of-a-kind crafts, art, custom signs, home decor projects, hobbies, and more. Refer to the photos in this listing to see the variety of natural characteristics these Rustic pieces may offer. So versatile, planks can be painted, decoupaged, stamped, engraved, and carved. No chemicals are used in manufacturing, making them an excellent choice as plate chargers and serving platters for DIY events like picnics, parties, and weddings. Proudly Made in America at Walnut Hollow in Dodgeville, Wisconsin, each piece is kiln-dried and sanded smooth. It's then inspected to ensure the natural bark edge has been maintained before careful shrink-wrapping. The width of each piece is 11 in. to 14 in.; length is 36 in.; thickness is 5/8 in..